Nicole's Mexico Journey:
Why PV?  Why Insider Vallarta?
I first fell in love with Puerto Vallarta as a teen, when my younger sister Andrea and I were brought here by my step-mom, Marsha and dad, Steve.  We celebrated Christmas holidays here for years and have been back dozens of times with my family, friends throughout the year, and I am now bringing my daughter every few months to visit.  
I have seen Vallarta evolve and grow, and have always felt like it was my home away from home.  I fell in love with the friendly people, laid back culture, sun, sand, jungle, food… & overall way of life here.   When I was working as a multi – store manager in the fast paced retail industry and living on the West Coast U.S. (CA, WA, OR) I would escape to Mexico at least once a year to clear my head (Cabo, Cancun, PV and other destinations) – Cabo San Lucas became my Mexico go to spot because it is so quick to pop down from So Cal.
But Puerto Vallarta always held my heart since it was my first MX love.  It is less of a resort town – with a true small "pueblo" feel and real Mexican cultural center.
Why I moved to Mexico
Over the years I dreamed of a move out of the "rat race" in the U.S – feeling like I was working 70 hours a week to pay the bills and live the materialistic life we were supposed to lead – and just keeping my head above water for my next trip to Mexico to escape.  I felt like a hamster on a wheel.  As soon as I returned from one trip I had to have another scheduled, just to have a light at the end of my tunnel to keep looking forward.   I began talking to people who had made the move to live their lives in Mexico over 10 years ago, just as a dream – asking lots of questions – how did they do it?  What business were they in?  And I began to seriously contemplate how I could make this my reality….
It became real for me about 4 years ago, as a confluence of things in my life connected the dots and made the move to PV seem meant to be.  My daughter was turning 18 and was ready to move off on her own to work and go to school.  At the same time my retail career was plummeting, as most brick and mortar stores were closing hundreds of stores and mass layoffs were occurring.  And I had a long-time friend who was willing to take the plunge with me – so I had a partner in crime – making it a bit less scary.
So we sold our furniture, and worldly possessions, and I came to PV with 4 suitcases (and have a few boxes of art, photos, keepsakes, and ski clothes and gear at my daughter's house in Denver, and a few boxes at my mom's in Seattle.)  No storage unit – no safety net.  This had to work!  I was in it for the long haul and considered Vallarta my new forever home.  My girlfriend, on the other hand looked at it more as a short-term adventure and returned to the states after about 6 months, but it made it so much easier to have a friend along and not be all alone during the transition.
My parents also have friends that live here full time (Karen & Mike) – so thanks to them for letting us spend our first few weeks with them in their gorgeous condo – so we had a soft place to land!
First Pics of move to PV
Garza Blanca
Initially through some contacts of my parents' who love PV and have had friends down here and returned annually for over 30 years – I got a job selling Private Residence Club memberships at the most gorgeous resort in town – Garza Blanca Preserve Resort and Spa.  As an owner there as well as at Pueblo Bonito Sunset Beach in Cabo, it made it a no-brainer for me to sell vacation ownership programs, as I had been using them myself for 10+ years.  Many of the families I sold to have become life-long friends and come visit me annually!
Friends & Family visits
Since I have made PV my home, I have made many great friends and have had so many of my friends and family visit me here (since it is such a terrible place to be forced to come visit, LOL).
The birth of Insider Vallarta
So how did Insider Vallarta get born out of all this?  When I moved here, I knew I wanted to own my own business in order to control my schedule, truly enjoy the lifestyle and be my own boss.  I had lots of ideas, but wanted to get down here to really understand the business landscape.  Most of the ideas I had involved a brick and mortar storefront, and I quickly realized that as a U.S. citizen this created a lot of complications, and that the mix of tourism, high/low seasons, and local clientele created many obstacles I had not anticipated.  In July of 2017, I met Terry (who at the time was a co-worker at Garza Blanca) – and we are now the pair behind Insider.
We were constantly brainstorming about business ideas that would meet client needs down here, be fun to be involved with, and could help the community.  Every day working at Garza, or just in our interactions with tourists down town we were always asked to give advice (as local insiders who live and work here in PV)…Where to eat?  What to do?  What tours to take?  We happily gave away the advice (off the beaten path get-aways, little eateries not know by tourists, best deals, and how to stay away from the cattle call tours and tourist traps) –and we were passionate about our recommendations, and even took clients on outings ourselves to hidden getaways on our days off.  It was fun and rewarding; and thus Insider was organically born!
Business Partners
Terry comes from the technology industry and has a diverse background in business and start-ups, and I have a degree in marketing and creative writing and experience running large teams of employees in customer service and sales – we complement one another very well, and make each other laugh!
Vision for the future…
Currently the site is small and growing – with the addition of more social media – blog articles, you tube channel etc.  We are offering information we believe in – but our ultimate goal and evolution of the brand will be a site that is a community within PV made up of locals as well as tourists, that share experiences and current information (easy to find and use), as well as a SPECIALS section (COMING VERY SOON) where Insider approved businesses deliver Insider Special Offers.  Never pay retail prices again – shop, dine, & experience the PV area like a local with all the Insider specials, event information, and inside scoop.    Eventually we hope to evolve into offering EXCLUSIVE one-of-a-kind experiences, customized, ecological and animal friendly; and eventually to support our own local charity to help protect the environment and wild life here in Vallarta for future generations.   We are open to hearing what you want – so message us.  If we don't know about it – we can find it!
We continue to explore and discover the Puerto Vallarta area.  Since taking the leap and moving to Mexico, I have decided to GO FOR IT and do things that scare & excite me.  (watch for future posts detailing my tattoos I got here for the first time at the age of ???? *lol, sky diving, and more…)  I have also found a new love for the northern part of the bay including Bucerias, Sayulita, Litibu, and La Cruz de Huanacxtle – with some new friends that both sail and fly planes around the area (so many new photos and articles to share soon of recent adventures including racing sailboats and competing in cooking competitions!)  I have been on a few other side trips including Guadalajara and San Sebastian to share with you – and plans to do many more! (so keep coming back for new Insider scoop!)
Our businesses
Our business also continues to evolve and includes local digital marketing (Insider Universe), a local business WiFi marketing platform (Insider WiFi), and discount travel platforms (HumungoDeals & BizCentiveTravel).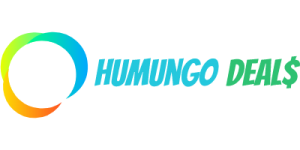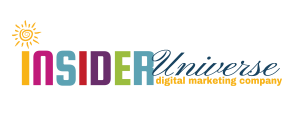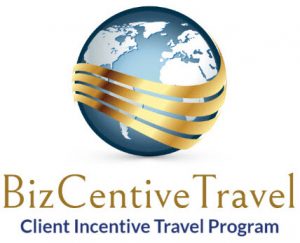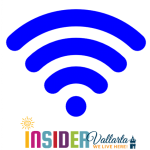 Thank you for coming along on this on-going adventure with us!  Enjoy the ride!
Nicole